Marysville FFA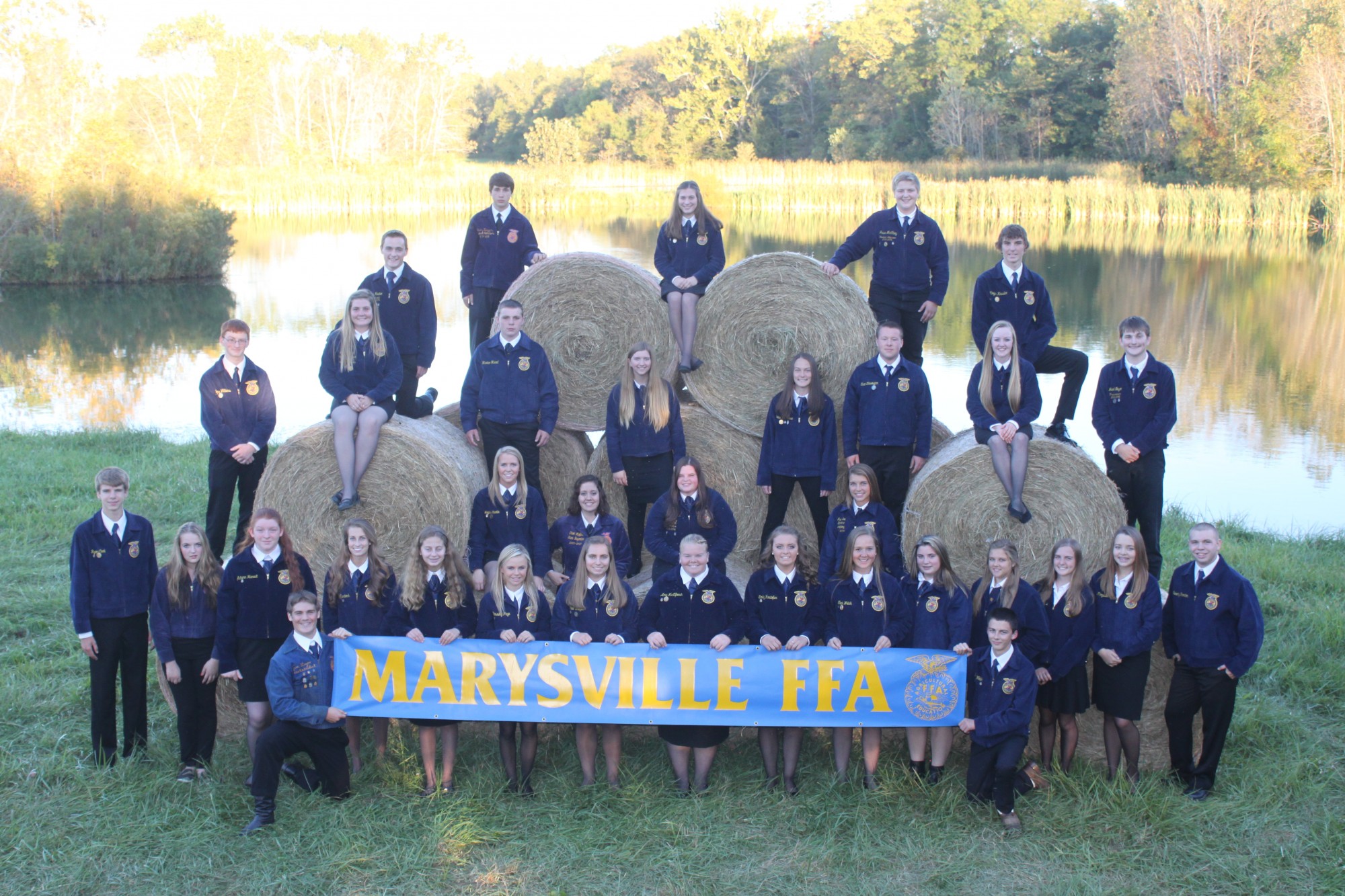 Less than 5 percent of Marysville FFA members live on a farm or plan on becoming a farmer in the future.
Most students just love animals, the environment or working with their hands.
The Marysville FFA Chapter is committed to the individual student, providing a path to achievement in premier leadership, personal growth and career success. FFA helps its members to develop their own unique talents and explore their interests in a broad range of agricultural career pathways.
In 2012, Marysville was named the top chapter in Ohio!
You must be enrolled in a Marysville Ag Science course to be a member of the Marysville FFA Chapter.